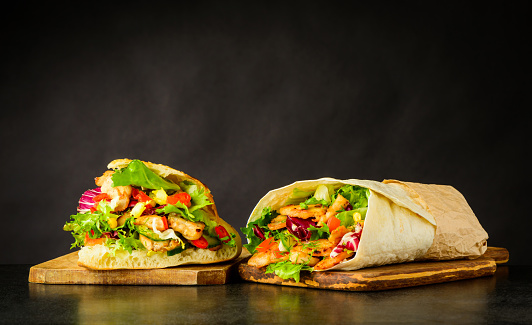 No-bake Desserts That Your Family Will Surely Love
Most people have mixed feelings when it comes to cooking during the summer season. Yes, it is true that you will always love the results of it, however, the same thing cannot be said with it's entire process. When it is very warm outside, the last thing you want to do is cooking in front of a warm stove. This is the reason why a lot of people choose to prepare salads and desserts during the summer season. Instead of baking and eating warm cake in the heat, why not try preparing cold and no-bake desserts? In this article, allow me to share with you some no-bake desserts that your family will surely love especially during the summer season.
1. Try preparing Honey-Cinnamon Kick Roll-ups.
What are the ingredients you need?
-A pack of flour tortillas
-12 full teaspoons of pure honey
– Cinnamon sugar (12 teaspoons)
-6 teaspoons of cayenne pepper
-Toothpicks (12 pcs.)
-buy a can of cooking spray
Start by heating your skillet. You will then need to lightly spray one side of your flour tortilla with your cooking spray. You may now place it gently on your skillet and sprinkle it with a teaspoon full of cinnamon sugar. You then have to wait for a minute and wait for your dessert to be cooked. Before you transfer your dessert on a clean plate, top it off with 1/2 teaspoon of cayenne pepper. Once you have transferred your dessert, it is now time to drizzle it with a teaspoon of pure honey. And finally, roll it up and secure it with a toothpick.
2. Try preparing Quick Choco-Peanut Oat Cookies.
What are the ingredients you need?
-3 whole cups of quick cooking oats
-2 whole cups of white sugar
-Butter (1/2 cup)
-1/2 cup of crunchy peanut butter
-3 spoons full of unsweetened cocoa powder
-Vanilla extract (1 tablespoon full)
Start by heating your pan and mixing in your sugar, butter, milk, and cocoa. The next step would be to mix your oats, peanut butter and vanilla extract on a large bowl. The final step would be to pour over your hot mixture and mix it with the other ingredients. Give it time for it to cool down before you dig in.
3. Why not prepare No-Bake Peaches and Cream?
Ingredients you will need.
Prepare 16 pcs of crushed original graham crackers
-Prepare 6 pcs. of sliced peaches
–Miniature marshmallows (1 pack)
-Heavy cream (2 cups)
-3/4 cup of melted butter
-3/4 cup of white sugar
-Prepare 1/4 cup of fresh milk
To make this dessert you will first need to put all of your crushed graham crackers, butter, and 1/2 cup of sugar in a large bowl and then start mixing. Once you see that all of your ingredients are mixed well, transfer the mixture into a 9×13-inch baking dish. After this, just heat your marshmallow and milk until it melts. Then you have to whip your heavy cream with the remaining sugar. Once you do all of these, spread the cream on the dessert's crust and you can finally add the sliced peaches. Before you refrigerate your dessert, sprinkle it with your crushed graham.
Advanced reading: next page